Garmin Catalyst™ Driving Performance Optimizer
Item # GAR-010-02345-00
DISCOVER YOUR FULL TRACK DRIVING POTENTIAL
For drivers of all levels, this industry-first "coach" mounts in your cockpit — gathering performance data, giving real-time audible cues and offering immediate session analysis to show you key areas for improvement1.
What's my line? The True Track Positioning™ feature shows your racing line on the track.
Talk to me, coach. Get real-time audio cues from your headset2 or car stereo.
Garmin Catalyst tracks and compares to show if you're ahead or behind previous lap time.
True Optimal Lap™ technology factors all performance data to show your best drivable time.
Make headway. Immediate data and adaptive suggestions show key areas for improvement.
After your session, instantly review your session stats on the 7" touchscreen. No computer needed.
Description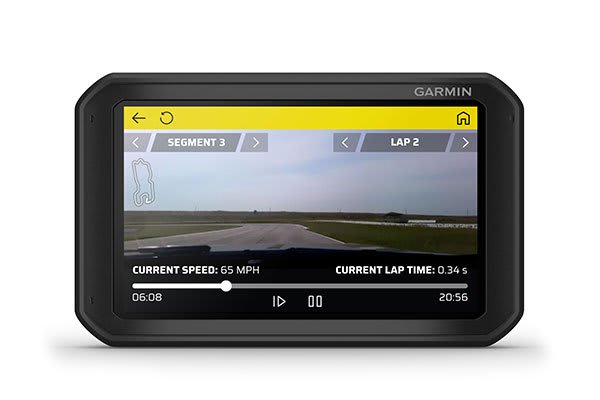 TRUE TRACK POSITIONING
This groundbreaking technology uses 10 Hz multi-GNSS positioning, image processing and built-in accelerometers to generate your racing line on the track.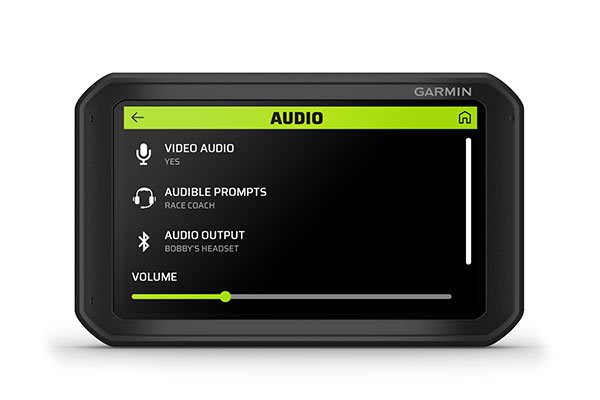 ON-TRACK DRIVING COACH
On the track, Garmin Catalyst quickly becomes your real-time "coach," giving audio cues via BLUETOOTH® technology from your headset2 or car stereo.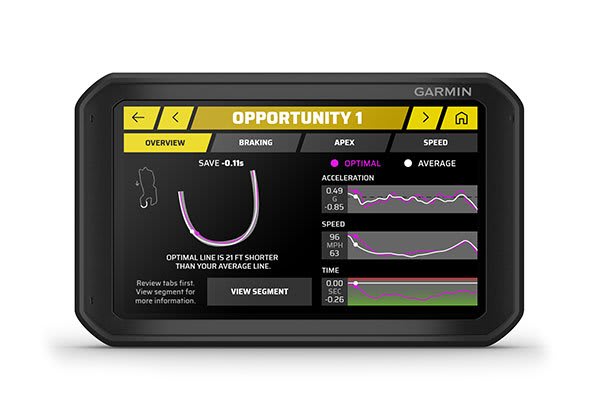 TRUE OPTIMAL LAP
This revolutionary technology combines your best times for each track segment to show your optimum drivable time based on lines you actually drove and can repeat.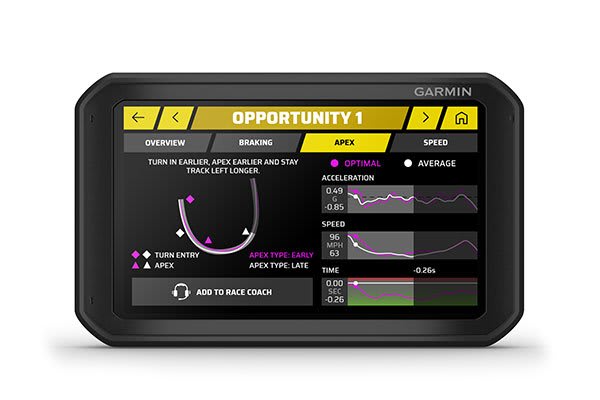 APEX PERFORMANCE
Which line should you track when ripping around corners? See on the map how early or late apex decisions affect your overall speed through the course.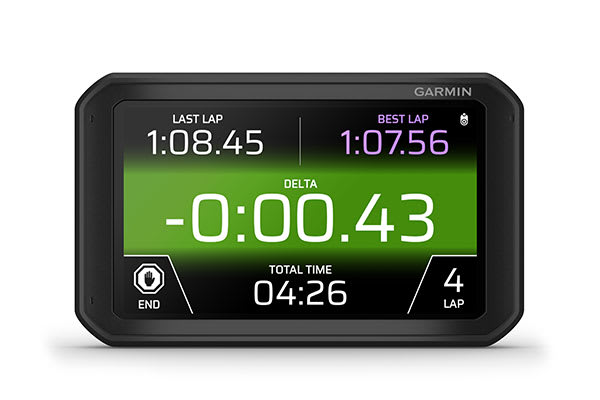 REAL-TIME LAP DATA
On the course, Garmin Catalyst keeps track of your best lap time, adaptive delta time, number of laps and total session time.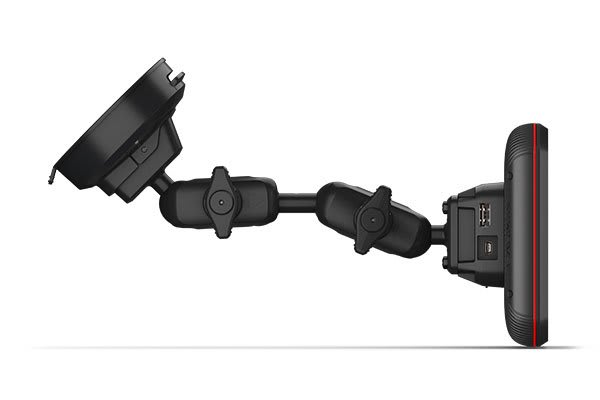 MOUNTS IN THE COCKPIT
Secure Garmin Catalyst inside the cockpit using the included heavy-duty suction cup or the included screw down mount.
Customers who bought this product also bought: